How to start sunflower oil production: step by step
The global market for sunflower oil is about 10 million tons. This volume grows all the time. Large plants produce a significant part of the oil in Ukraine, but 20-30% is produced by medium and small companies. It is quite possible to compete with the big players – the market demand is stable. It does not depend on the season, the economic situation and other external factors, so this is an attractive business.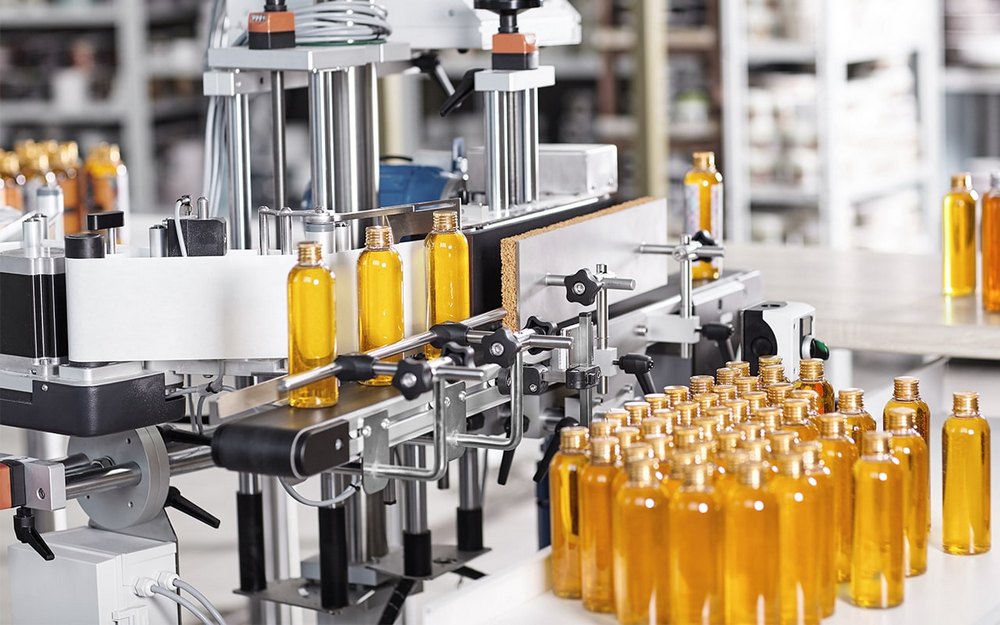 Planning and preparation for the launch of sunflower oil production
Planning and preparation for the launch of sunflower oil production is a mandatory step that determines the success of the future enterprise. Preparation includes several important stages:
Market research and identification of the target audience. It is necessary to study the demand for the product, competitors, prices, and consumption trends. It is also important to identify the target audience in order to adapt production processes and products to their needs and wishes. Wholesale sales require large capacities, while a small retail-oriented factory can get by with a smaller shop.
Planning the production line. It is necessary to determine the necessary equipment and its prameters, such as oil presses, production lines, filters, and control systems. It is important to choose reliable equipment suppliers who offer high quality equipment and technical support – TAN will become a reliable partner.
Supply of raw materials. One of the key aspects of sunflower oil production is a stable supply of raw materials. It is necessary not only to find suppliers, but also to choose high-quality sunflower seeds with a high oil content. Stable contracts and quality control mechanisms will ensure continuous production.
Ensure compliance with safety and quality requirements. This includes compliance with labor safety laws and regulations, obtaining certificates, and regular quality control of products in accordance with state standards.
Marketing and promotion of products. An equally important stage is the development of a marketing strategy and product promotion. Developing a brand, creating packaging, conducting market research, and developing a sales strategy will help attract customers and ensure stable sales.
It is important to pay proper attention to each step to ensure the efficient and successful operation of production. Thorough market research, an efficient production process and high-quality raw materials are the keys to success.
Sunflower oil production process
The full cycle of sunflower oil production includes the following steps:
Purchase and delivery of raw materials.
Preparation of seeds, cleaning from dirt and husks.
Pressing or extraction.
Filtration.
Refining (if refined oil is produced).
Packaging.
Quality control.
Sales and delivery of products.
There are 2 methods of oil production: pressing and extraction. Pressing is the mechanical processing of seeds under pressure, during which the oil is extracted from the solid raw material. There are hot and cold methods of pressing. Hot pressing allows you to extract more oil by preliminary wet-and-heat treatment of the material. In cold pressing, it is not carried out.
The extraction line is the "backbone" of the extraction shop. The oil is extracted from the seeds by mixing with a solvent in an extractor. This method is combined with pre-pressing to increase the oil yield. Extraction is an efficient production method that allows us to extract up to 99% of the oil from seeds. The extracted oil must be purified from the solvent and refined.
The final product can be oil of different types:
After pressing, crude sunflower oil is only filtered. It retains tocopherols, phosphatides and other valuable biological components. Such oil is not stored for long, after which it acquires a bitter taste and becomes turbid.
Unrefined oil is mechanically purified. It has a dark yellow color and a distinctive smell and taste of sunflower seeds. The oil retains useful substances: phospholipids, vitamins E, F and carotene.
Refined oil is goes through refining. Refining is the process of removing all kinds of non-mechanical contaminants. Sunflower oil is treated with alkali whereby fatty acids and phospholipids are removed from the composition. It has a light color and no sediment.
Refined deodorized oil is produced by exposing it to water vapor under vacuum. This process destroys all aromatic substances that can lead to premature oil spoiling.
The range of applications for sunflower oil is quite wide, so you can always find a consumer for each type.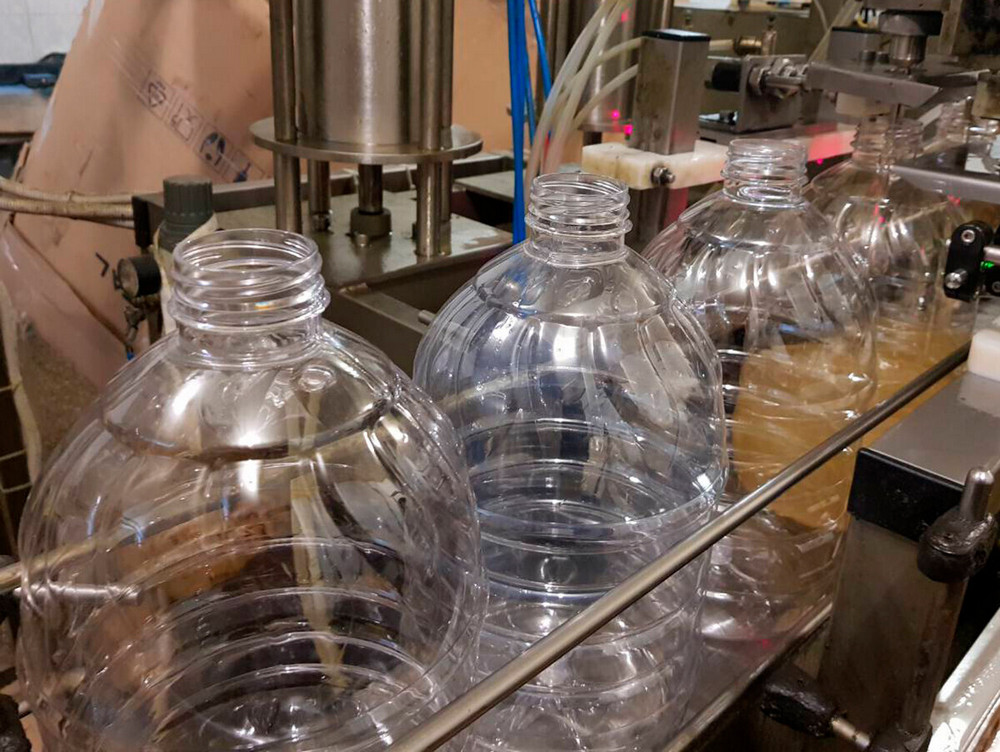 Quality control and safety
Requirements for safety indicators of sunflower oil in Ukraine are predetermined by DSTU 4492:2017 "Sunflower oil. Technical specifications". The maximum permissible concentrations of iron and copper are predetermined by DSTU 4492:2005 and are the same for refined and unrefined oils. EU requirements differ from Ukrainian ones, which can create obstacles for exports. To solve the problem, it is necessary to introduce modern quality control systems for incoming raw materials and finished products, and to implement a food safety management system based on HACCP regulations. The CODEX STAN 210-1999 standard can be used as a guideline.
Marketing and sales of products
Marketing is important for stable profits. Research the oil market, study competitors, and analyze their strategies. Understanding market trends, consumer and competitive preferences will help you develop an effective marketing strategy.
Producers can sell oil directly to end consumers (direct channels) or use the services of industrial and trade intermediaries (indirect channels). The choice of distribution channel by the producer depends on the properties of the product, consumer value, assortment, price and production volumes.
For most small businesses, sales in large retail chains are not available due to their small production scale and limited financial capacity to meet the requirements dictated by retailers.
Export as a sales channel is used by large factories when there is a demand in the foreign market and they can get a higher margin on their products than in the country, as well as foreign currency earnings.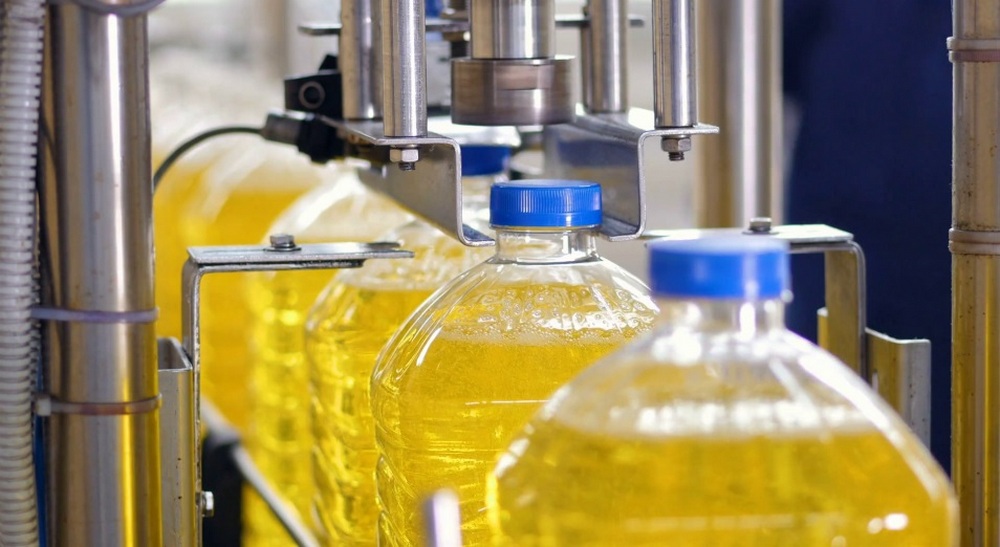 Advantages and opportunities for sunflower oil production
Oil production is a profitable business. The product has a stable market demand and is used in various industries, which expands potential sales markets.
Sunflower oil production is almost waste-free. The sunflower seed processing generates various products that are classified as recyclable waste. Most of them are used as feed in agriculture.
Oil cake and meal are marketable feed products that require some processing before sale, such as pressing into briquettes. These products are in stable demand among livestock farms.
Soapstock. A processing product derived from the purification of oils and fats with alkali solutions, used in soap production, animal husbandry and industry.
Phosphatide concentrate can be used as a physiologically active additive in feeding farm animals to increase the growth of young animals and improve livestock productivity.
Deodorization oils (scrubber oils) can be used as an additive in feeding farm animals as a source of biologically active substances.
Selling oil by-products significantly increases the company's profitability. Ukraine has a large sunflower crop, which opens up a wide range of high-quality raw materials and excellent opportunities for the production of oil, which is in demand not only on the domestic market but also in the EU.